The sombre and classy Highlands Whisky Club has morphed into a smart and sassy cocktail lounge called Zephyr. The transformation so exhaustive that it's difficult to even fathom that Zephyr occupies the same premise. The wooden rafters and plush sofas have been banished. Zephyr is dressed in the ever-youthful Greek colours of Blue and White, punctuated by shades of pastel and greenery. It feels intimate in a way very few bars do; it almost feels like you've been invited into someone's living room.
The bar counter at Zephyr proudly displays the potions used in Zephyr's cocktail recipes. One name you won't find here is Monin. The staple of most bars around the city has been eschewed in favour of in-house mixers created from scratch. The cocktail menu created by mixologist Viju Raj from Delhi revolves around locally sourced healthy ingredients. Cold pressed fruits and vegetables, gin infused with herbs and spices, freshly muddled herbs, and self-made tinctures are combined with techniques such as candying and smoking to craft Zephyr's signature cocktails. Viju Raj's preferred poisons are clearly gin and vodka; however, bourbon and rum also feature in the concoctions. The drinks are priced between Rs. 350 and Rs. 650, which is quite reasonable considering the premium liquor (such as Bombay Sapphire, Captain Morgan, Jim Beam, Grey Goose, and Absolut) being used in the cocktails.
The star attraction of Zephyr are the botanical-infused LITs. Beefeater Gin is infused with botanicals for several weeks in a dark room and then paired with vodka, white rum, and tequila. The usual dash of coke is substituted with a lemonade. The Star Anise and Coffee felt a bit off to me due to the dominance of the former. However, I thoroughly relished how well Fresh Ginger and Saffron played off against each other. Other options include Juniper and Sandal Wood, Mandarin Rind and Clove, and Rose Petal and Cardamom. Each serving of LIIT is accompanied by a small portion of tapioca chips.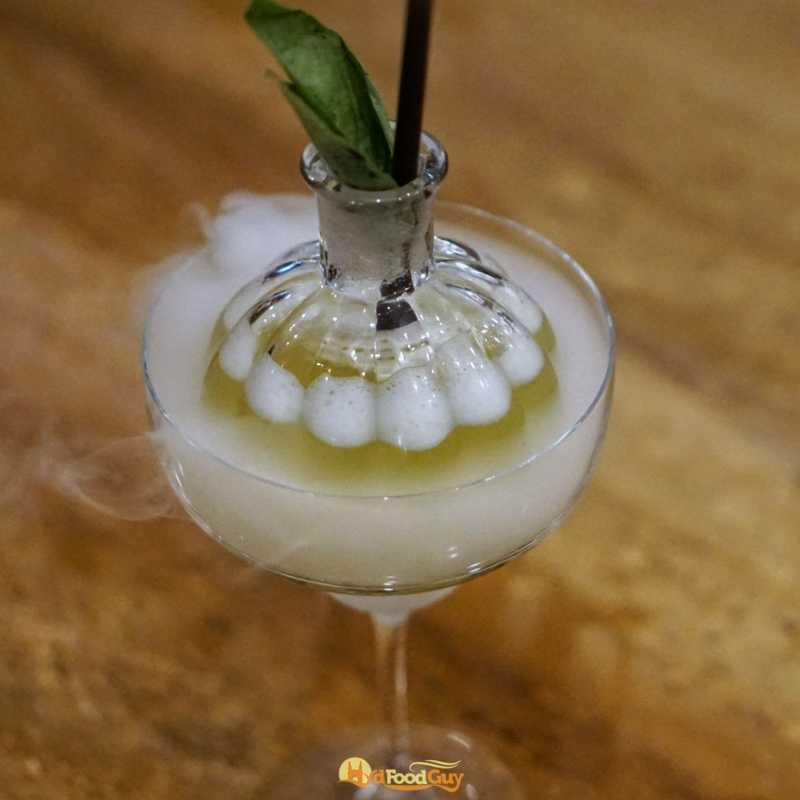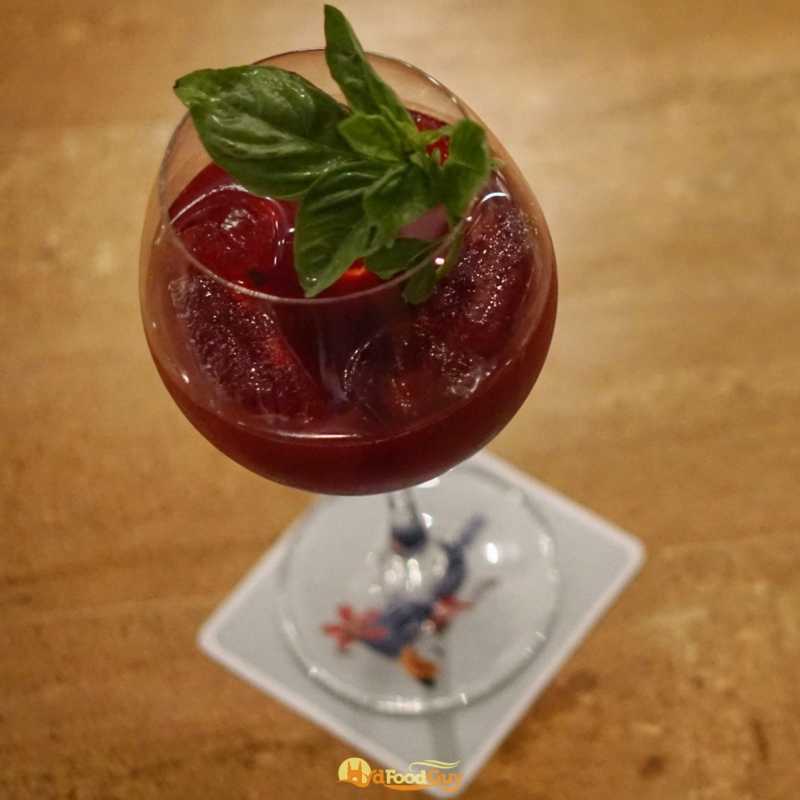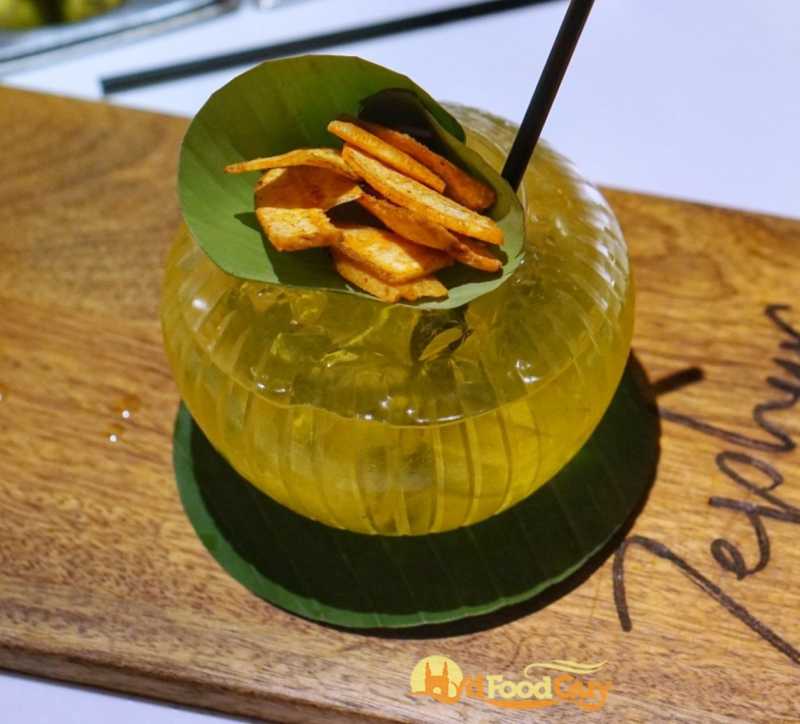 While Viju Raj has exiled the sugary syrups from his bar, he adeptly uses fresh and natural ingredients to lend his drinks a touch of sweetness, which is often contrasted against acidic notes. The Bourbon Botanical Breakfast and Summer Vacation derive their sweetness from jams and marmalades. The Botanical Breakfast is a surreal bourbon concoction that's best described as your morning glass of Orange juice spiced up for the evening. Who knew Jim Beam played so well with cinnamon, saffron, and orange! Others like Two to Tango (cold-pressed pineapple juice with vodka and fresh basil) rely on freshly squeezed fruit juices for its sweetness. And finally, there's honey! Red Velvet – a blend of hibiscus, honey glazed vanilla and whisky that's smoked with pinewood chips, was one of my favourites thanks to the tantalising balance of sweet, sour, and smoke.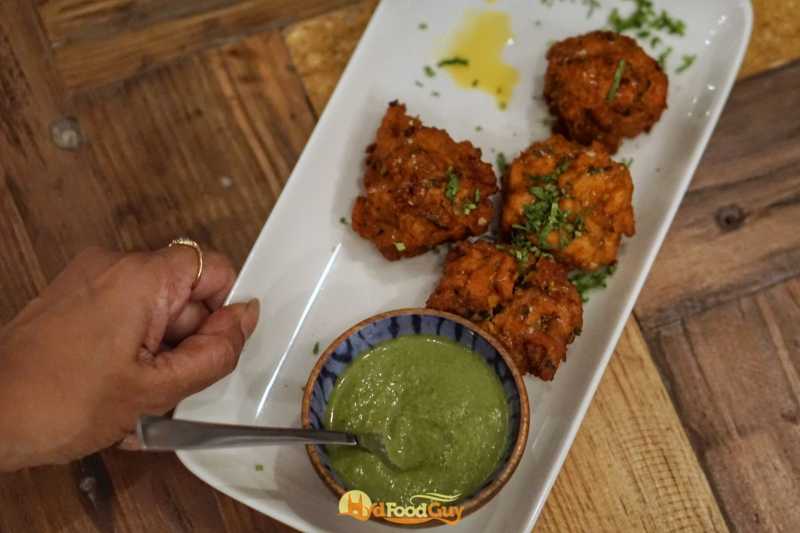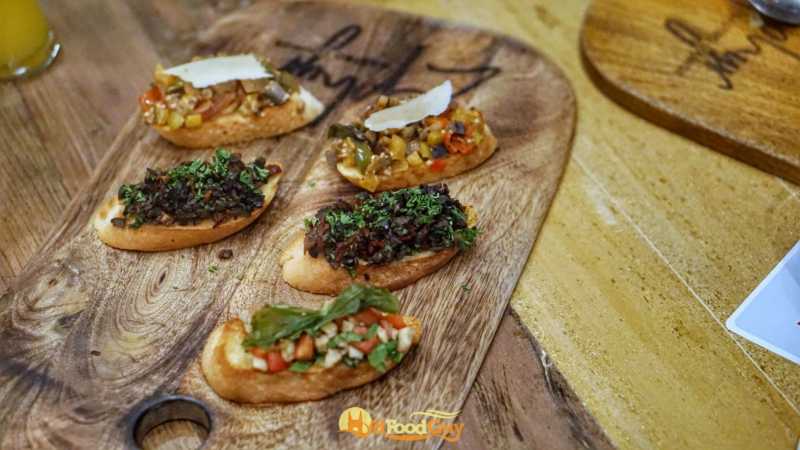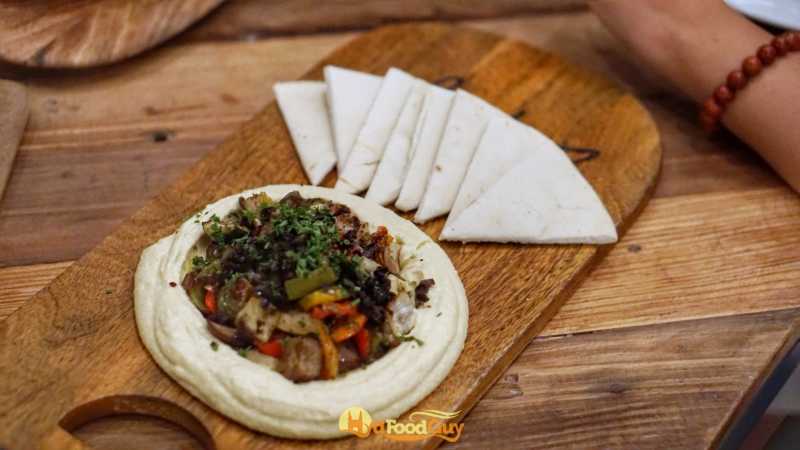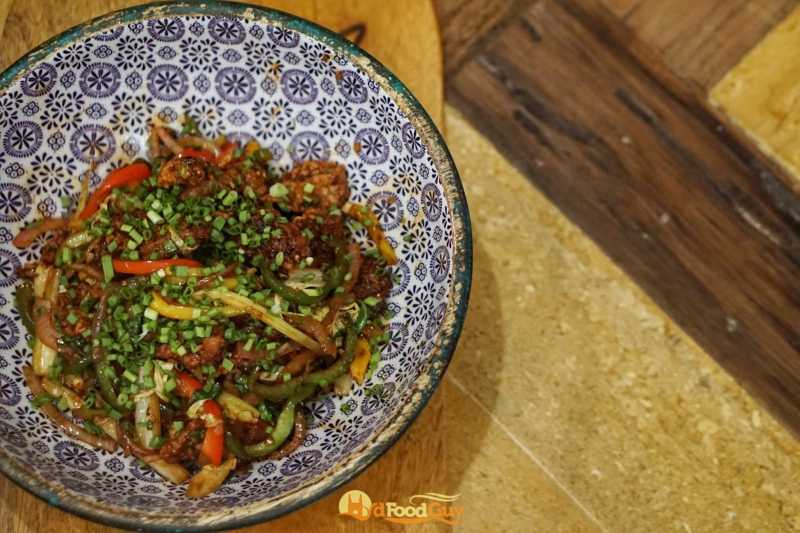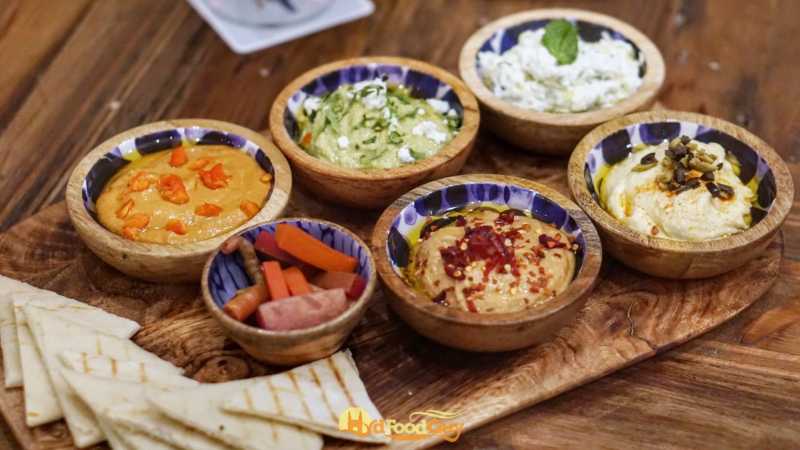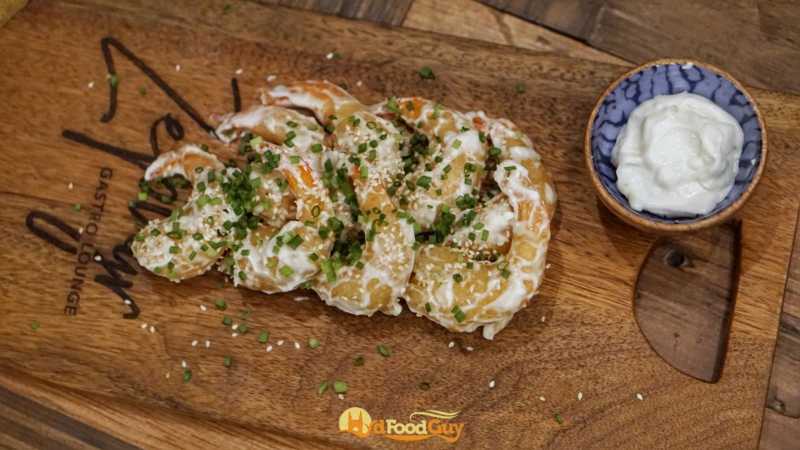 Zephyr aspires to be a gastro-pub in the truest sense of the term. The menu crafted by Harman Singh plays it safe. There are no major surprises in the food selection – however, there's also none of the nonsense that's creeping into more and more pubs these days. It's the finesse in execution that ensures the food at Zephyr is competent enough to stand tall in its own rights. The pungent Wasabi Prawn as well as the spicy coastal style Karwari Prawns were both terrific and easily the most memorable. The assorted Mezze platter was also supremely addictive. A rich and creamy serving of Chicken Tikka Masala always feels supremely satisfying after a couple of drinks, and its pairing with Malabar Parotta worked quite well.
Some of Viju Raj's concoctions are polarising. The cold-pressed beetroot juice concoction (Smooth Talker) was a bit left of centre for me; yet, I was told that this drink has its fair share of fans. I also wish the usage of star anise and cinnamon was a tad more restrained. However, none of this came in the way of having a smashing time at Zephyr. Mr. Raj is a skilled mixologist and his cocktails are not just interesting and healthy; they are genuinely delicious. There's sufficient diversity in flavours that everyone should be able to settle on something to enjoy. The menu itself is richly detailed and offers ingredient list as well as palate notes for the signature cocktails.
Zephyr joins the new breed of cocktail bars in Hyderabad that are striving to go beyond theatrics and instead focusing on the ingredients and the flavours. Perhaps the best testament to Zephyr's success came the day after. I had my fair share of cocktails over the course of three or four hours at the pub, yet next day morning I woke up without a trace of a hangover.