Goalondo – a small town nestled on the banks of the Padma river in present day Bangladesh, gained sudden prominence in the late 1800s when the Raj introduced the railways to the Bengal Presidency. Train lines from Kolkata led to Goalondo, from where steamers ferried passengers across the Padma to Narayanganj and Chandpur. From there passengers could travel onwards to Dhaka or further east into modern day Assam. The East Bengal Express that connected Calcutta with Goalondo was discontinued in 1964 as war broke out, and Goalando is now just one of the many river-side towns in Bangladesh. However, what has not been forgotten is the food served on the steamers that ferried from Goalondo.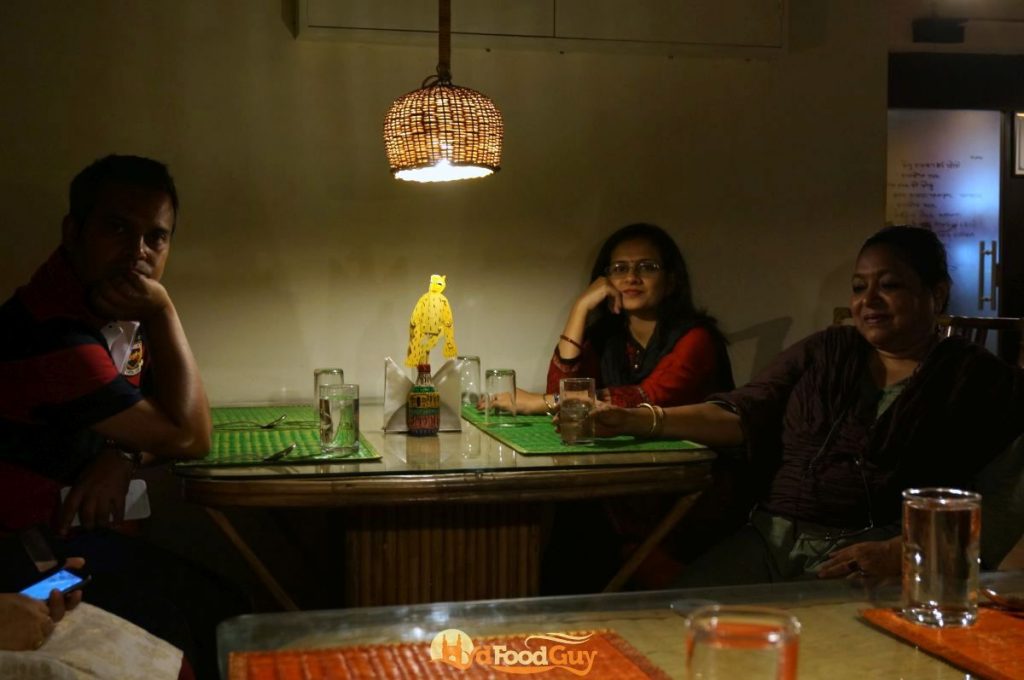 During the first week of October, Nabanno hosted a pop-up by food researcher Pritha Sen that recreated some of the magical dishes from the Goalondo steamers. Pritha Sen, whose roots are from the Bikrampur region of Bangladesh, was first drawn to the Goalondo Fowl Curry after reading Bengali author Syed Mujtaba Ali rave about it. Although the original recipe of the Goalondo Fowl Curry has been lost to time, Ms. Sen dug up several literary references and reached out to her relatives and acquaintances in an attempt to recreate the magic of the Goalondo Fowl Curry.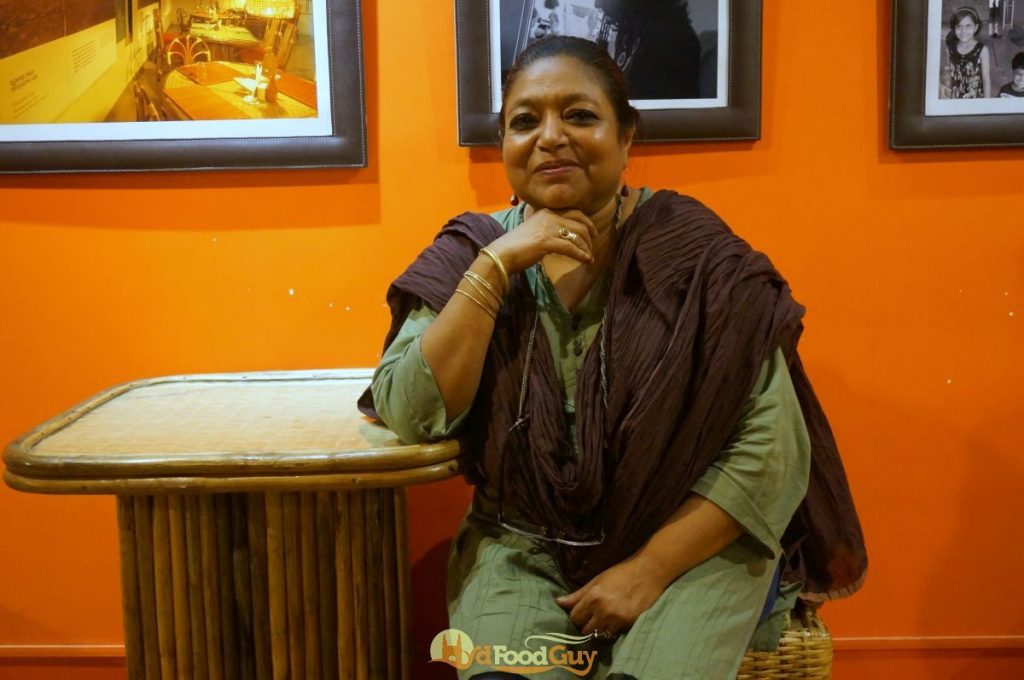 Nabanno's Goalondo Steamer Cuisine Pop-up was a buffet meal with dishes not just from the steamer, but also from the regions that the Steamer plied through. I was invited to a preview session where I had the opportunity to taste some of the dishes and learn a great deal about Bengali cuisine from Pritha Sen. I also went back later on to try the full menu. The cuisine that was showcased by Pritha Sen is very distinct from the modern Bangladeshi cuisine that draws heavily from Muslim influences. Many of the dishes were a revelation; even for the Bengalis in the house.
The first dish to arrive was Khoi er Bora – a pakodi made from popped rice. Khoi was something that was readily available in every household, and this humble dish was often hurriedly prepared and served by the women of the household to guests. The flavour of the Bora was accentuated by the clever use of ground coconut and fenugreek.
Next up, Maachher Dompokto, a smoked preparation of Bhekti fish. Pritha Sen uses an ingenious technique to smoke the fish, which involves cooking it over a bed of popped rice, puffed rice, and wheat. The simple marinade allows the wonderful smokey, charcoal flavour to take centre stage and elevate this dish to wondrous heights.
During my second visit, I also tried the other two starters – Chhana Bhape (Steamed Paneer) and Machher Deemer Bhapa (Steamed Fish Eggs). I am used to having my Maachher Deem fried, but the steamed alternative was also quite delicious, besides being undoubtedly healthier. The Paneer was not as tender as I would have liked, and a bit of a disappointment.
In the main course, we had white rice with an assortment of sides. Vegetarian options included Dhakai Musoor Daal, Mulor Paturi and Tel Begun. Every dish was impressive, but Mulor Paturi was the big surprise. I am not a big fan of radish – even in Parathas, so I was taken aback with just how much I loved the Paturi. Paturi commonly refers the distinctive Bengali preparation in which mustard marinated fish is steamed in banana leaves. However, Paturi doesn't necessarily have to be cooked wrapped in banana leaves. Ms. Sen explained that the term Paturi refers to anything cooked on a flat surface. The Mulor Paturi is radish that is dry roasted on a tawa. Mulor Paturi mixed with a teaspoon of pungent mustard food, Musoor Daal, and steamed rice is absolute comfort food.
The non-vegetarian options included Kuncho Chingri diye Baansher Korer Ghonto (Bamboo Shoots with Prawn), Hanser Kaliya (Duck Meat Curry), Daber Shash diye Rui (Fish in Tender Coconut Gravy), Parshe Roast, Goalondo Fowl Curry, and Dohjem. This was my first exposure to Baansher Korer Ghonto, and it reminded me of a common Bengali preparation of Banana plant pith (Thor). The Parshe Roast was much like the roasted fish you would find at many Bengali restaurants and households, but with some caramelised onions that added another dimension to the dish.
The legendary Goalondo Fowl Curry was awaited with bated breath, and it did not disappoint. It's a slow cooked country chicken preparation with a thin layer of oil and a light but flavourful gravy. Although the dish looked very similar to the Mangsher Jhol all Bengalis are familiar with, the flavours were far more interesting. We learnt from Ms. Sen that she uses a paste of dried fish to enhance the flavour of the curry. Dried fish is very popular in East Bengal cuisine, and shows up in various avatars. It also doesn't rot easily, which made it ideal for the boatsmen to stock on the steamers.
Dojhem is a tribal (Khasi) preparation of pork that uses a paste of black sesame, green chillies, and ginger-garlic. I've tried a few Naga preparations of pork before, and although this wasn't as hot as some of the Naga dishes, it was delicious. Sadly, the few meaty pieces of pork disappeared quickly in the buffet, and after half an hour, what was left was mostly the disappointing chunks of fat.
After being ignored by the fine-dine restaurants through most of the twentieth century, duck meat has been making something of a come back. It's not the easiest of the meats to cook, which has encouraged chefs around the world to showcase their techniques by experimenting on this humble meat. Pritha Sen's delightful Haanser Kaliya, however, is proof that an expensive Sous Vide circulator is not the only way to make an impression with duck meat. The meat was wonderfully tender, and the curry adequately spiced to excite the taste buds. I wrapped up the meal a homely chutney – that was inspired by Colonel Skinner's recipe but used tomato instead of mango, Bhapa Doi (Steamed Yogurt), and Kheer Komola.
In the first two years of its existence, Nabanno has gone from strength to strength and observing and experiencing it spreading its wings has been an absolute joy. It has added signature dishes like Rosun Bhapa Maachh to its repertoire and experimented with Bengali Cuisine through unique dishes like Noodles Stuffed Beguni and Mustard Hilsa in Remesco Sauce. Pritha Sen's Goalando Steamer Cuisine pop-up is another feather in its cap.