To be honest, until it arrived in my mail, I hadn't even heard of Hunter Beer. A little googling revealed that SOM Group has been brewing and bottling this beer near Bhopal, Madhya Pradesh since 1994. The group derives its name from the mythological 'Som Ras' – the potion of choice for the gods. Hunter is a 'premium strong beer' that's sold in several parts of the country as well as internationally.
I received the Hunter beer in two variants – a can and a bottle. I began with the can as it's usually more resistant to storage challenges and retains flavour better. However, the bottle also tasted identical. Hunter beer has a clear, straw gold appearance and pours with a fluffy head that disappears quite quickly. It's a light bodied beer strong beer that aspires to have a flavour profile akin to Pilsners. I'm not a fan of the strong beer genre owing to the terrible taste and smell. Surprisingly, Hunter doesn't suffer from either of those caveats. The aroma is muted but pleasant — primarily malts and just a touch of floral notes. The same theme continues to the flavour. It tastes far better than any other strong beer. It has a malty sweetness and the clean and crisp flavour profile you'd expect from a decent lager. SOM told me that Hersbrucker hops, a hop commonly used in traditional German lagers, is being used for Hunter. Hunter is a low IBU beer where the hop is perceivable briefly only in the aftertaste before being taken over by the alcohol.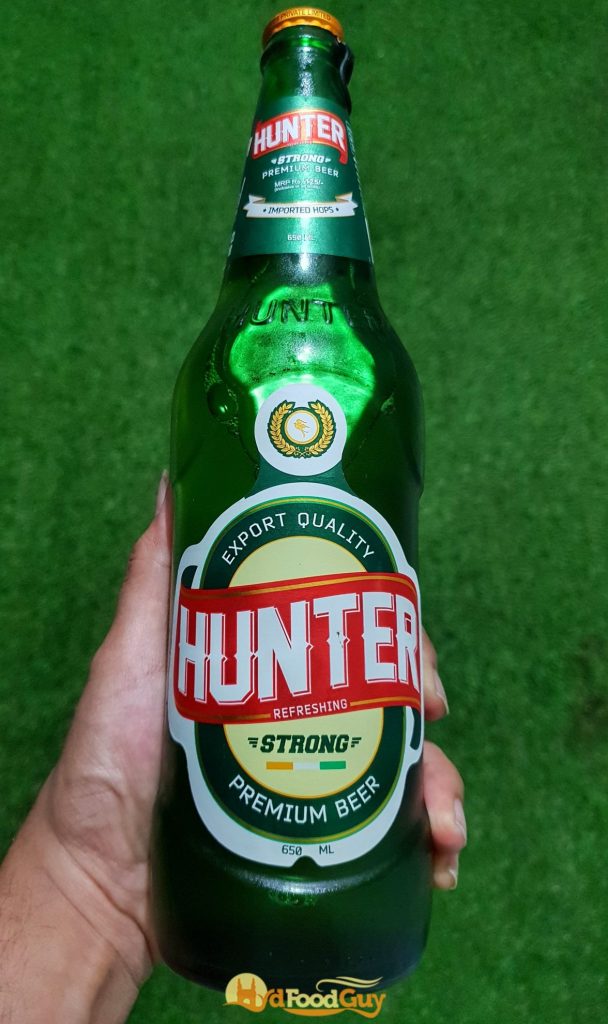 Hunter, whose tagline is 'Honestly smooth, Refreshingly Strong', delivers on its promise. This is one of those beers that's best enjoyed super chilled (or in a frosted glass). It's easy to drink, refreshing, and enjoyable; however, a full bottle packs enough punch to make you feel tipsy. It's a pity that Hunter isn't available more widely as it definitely beats most of the Indian beers available in a typical bar. The good news is that SOM is planning to strengthen its presence in the Southern and Eastern parts of the country. Last year, SOM began production at a new brewery in Karnataka and earlier this year they acquired a brewery in Orissa. It's currently available in parts of Karnataka, Madhya Pradesh, Kerala, Maharashtra, Odisha, Chhattisgarh, and West Begal. Hunter Beer should make its way into Hyderabad by early 2019.